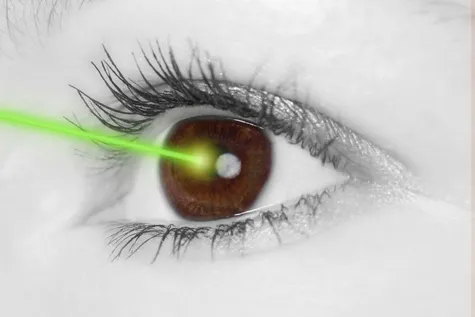 LASIK in Springfield, PA
LASIK surgery is one of the best and most common treatments for many types of vision disorders. If you're looking for LASIK in Springfield, Chadds Ford, Holmes, and the surrounding PA area, we're here to help at Springfield Opticians! We believe everyone should have access to high-quality care and will make it our mission to help you understand your treatment options. Below are some of the many benefits of LASIK and how it can help you.
What Is LASIK Surgery?
Laser-assisted in situ keratomileusis (LASIK) is a type of vision correction surgery that reshapes your cornea to help you see more clearly. It's an outpatient procedure that only takes minutes and can provide long-term results, often eliminating the need for glasses or contact lenses.
Benefits of LASIK Surgery
The benefits of LASIK are numerous. This procedure can provide improved vision without the use of glasses or contacts and is a safe, quick, and painless way to improve your eyesight. Additionally, most people who have had this type of surgery experience improved night vision as well as reduced glare from lights at night.
The other major benefit of LASIK is its cost-effectiveness. Compared to other vision correction options, LASIK is much less expensive and provides longer-lasting results. In addition, many insurance policies cover the procedure, so you may be able to have it covered partially or in full.
How Can LASIK Help You?
LASIK can help people with a variety of vision problems, including nearsightedness, farsightedness, astigmatism, and presbyopia. It has been used successfully to correct vision in people of all ages, from teens to seniors.
At Springfield Opticians, we understand that it can be a big decision to have LASIK surgery. That's why our team is here to provide you with the answers you need to make an informed decision about your eye care needs. Our experienced eye doctors will work closely with you to discuss your options and answer any questions or concerns you may have about the procedure or its results.
Contact Us Today for LASIK Surgery Help in PA
At Springfield Opticians in Pennsylvania, we believe that everyone should have access to the best care possible. We specialize in laser vision correction services and can help you determine if LASIK surgery is right for you. Our experienced team of optometrists is here to answer any questions you may have about this procedure and will work with you to ensure that your experience is as comfortable as possible.
Contact one of our convenient locations today to learn more about how LASIK can change your life!
Springfield: (610) 543-9275
Holmes: (610) 461-7353
Chadds Ford: (610) 558-3142